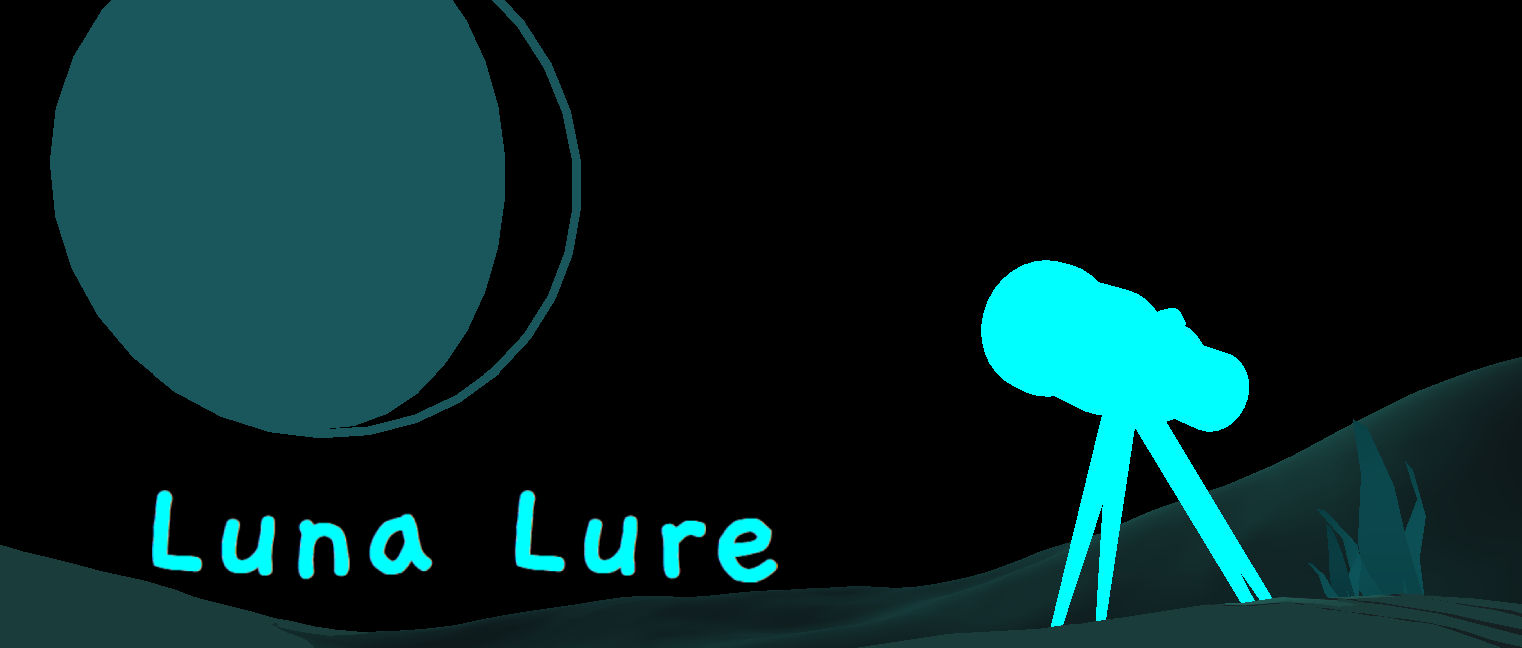 Luna Lure
A downloadable game for Windows
the moon waits...
The moon has lost her connection to the water and hangs dull and lifeless in the sky. Strengthen the connection through fishing, explore the lunar ponds and observe the changing phases of the moon.

☽ ◯ ☾
Controls:
Explore with arrow keys or WASD

Look by moving the mouse

Fish (throw & reel) with E

Change the phase of the moon with the telescope
Pause & view controls with Esc
☽ ◯ ☾
Luna Lure was created in a weekend at the Camp Squiggly 2022 (a game jam retreat run by Squiggly River). The theme was "Reconnection" and we wanted to explore the connection between the moon and our waters through a simple fishing game. Our main goal was just to get an Animal Crossing style fishing system in by the end of the weekend. As per usual, we were a bit too ambitious with other elements and did not get everything completed within the time frame, so small fixes were made after the weekend (and much is still left unfinished).

Created by Erika Verkaaik and Benjamin Drury.
☽ ◯ ☾
Audio Credits:
Download
Click download now to get access to the following files: